Alexandria wastewater treatment plant (Egypt)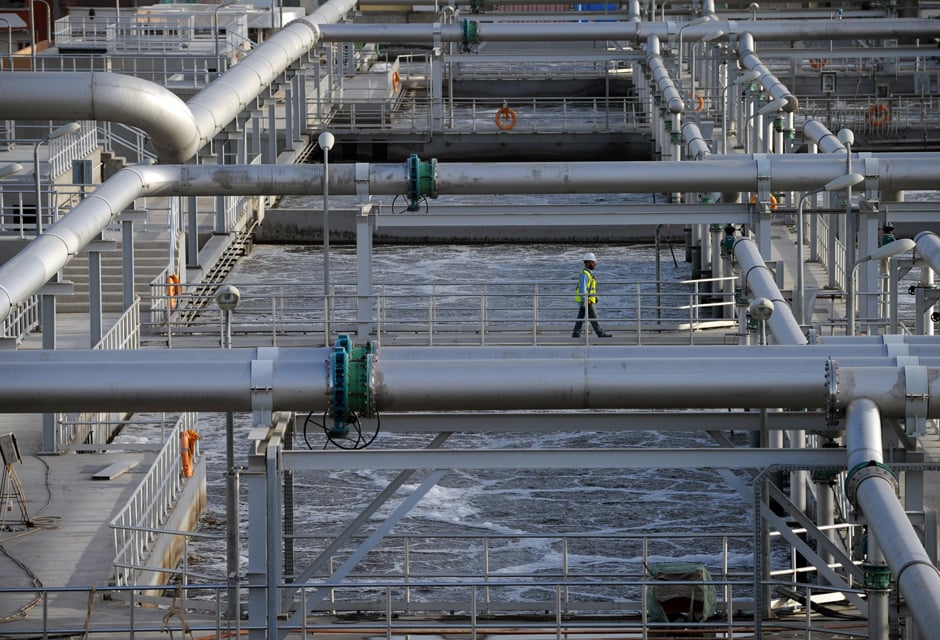 In October 2008, the Construction Authority for Potable Water & Wastewater "CAPW" awarded the Consortium SUEZ and The Arab Contractors a contract for the Rehabilitation, Extension of Primary Treatment and Addition of Secondary treatment of the Alexandria East Wastewater Treatment Plant.
Within the Consortium SUEZ is responsible of the process design, the supply, installation and commissioning of the process equipment. The Arab Contractors is in charge of the civil work.
sludge treatment
The sludge treatment is designed to reduce drastically the volume of sludge transferred to the sludge disposal site.
thickening
2 lines of sludge thickening are first implemented in order to optimize the number of centrifuges used for final dewatering :
Primary screened sludge at a concentration of 1% is thickened on 2 static thickeners to reach a concentration of 5%.
Biological sludge at a concentration of 0.46 % is thickened on 8 gravity belt thickeners (+ 4 units) to reach a concentration of 3.5%
dewatering
After homogenizing of the two lines, sludge is dewatered on 5 centrifuges (+ 3 stand-by units). Sludge dryness reaches 20%.
storage
Installation of a 650 m² sludge storage area (2 silos) to provide 24 hours safety storage capacity.
Bookmark tool
Click on the bookmark tool, highlight the last read paragraph to continue your reading later