desalination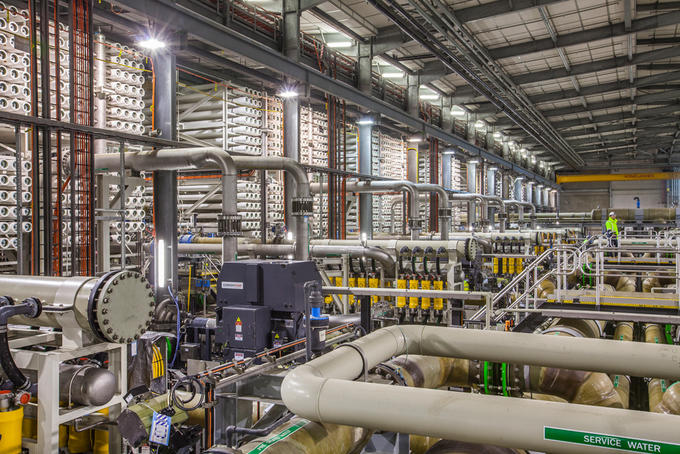 40% of the world's population suffers from a lack of fresh water, and this percentage will increase rapidly in the coming years. In large measure, the deficiency affects populations living in coastal areas. This is why desalination is proving to be an important solution.
SUEZ's water treatment specialists have developed technology to produce fresh water from seawater. They offer original and efficient processes at every stage of the water treatment, with particular emphasis on preliminary treatment upstream from the reverse osmosis desalination stage. This preliminary treatment stage governs the efficiency, reliability and durability of membrane systems.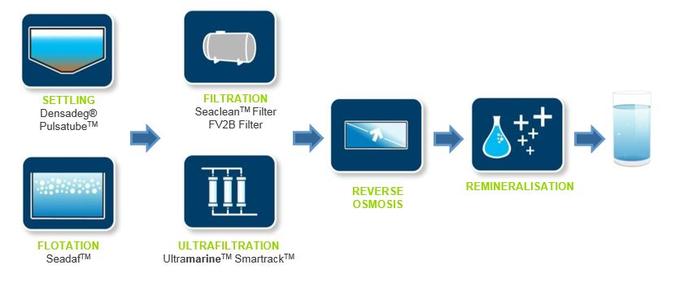 They are at the forefront of innovation providing clear solutions to solve economic and environmental issues with desalination: wind energy, energy recovery, pre-treatment systems to limit the frequency of membrane washes, and improving processes for the concentrate dispersion.
Bookmark tool
Click on the bookmark tool, highlight the last read paragraph to continue your reading later