pressurized multi-media filtration - Seaclean™ filter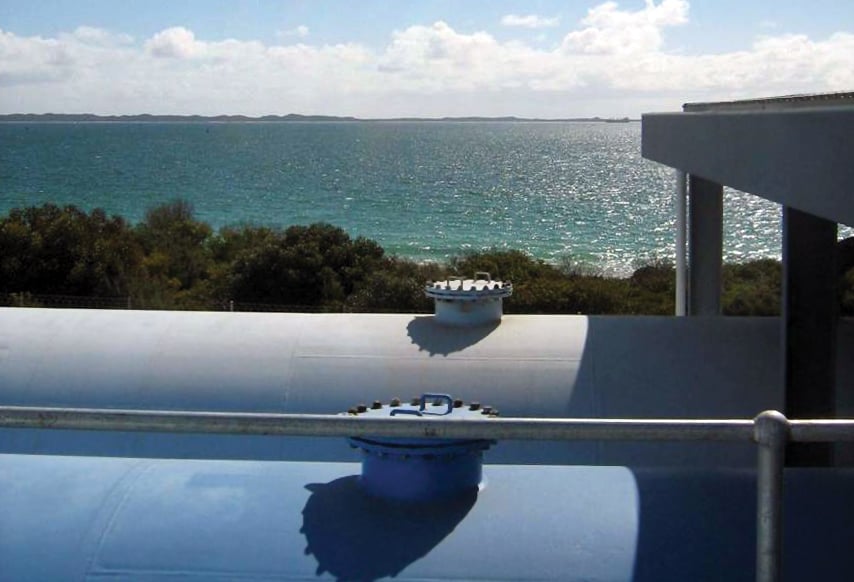 Two layers of media to optimize the filtration quality
The SeacleanTM filter is designed specifically for the seawater clarification. Employed as a pre-treatment, it can be used on facilities of all sizes.
SeacleanTM filter is a pressurized horizontal filter that applies a downflow through 2 layers of media: a top layer of anthracite and a bottom layer of sand.
The first layer is used to screen out suspended solids. The second layer is used to reduce the SDI (Silt Density Index) and therefore helps improve Reverse Osmosis (RO) membranes lifetime.


key figure
Filtration velocity up to 20 m/h
among our references
Al Dur (Bahrain) – 218,00 m3/d
Barcelona (Spain) - 200,000 m3/d
Perth (Australia) – 144,000 m3/d
Melbourne (Australia) – 444,000 m3/d
Barka (Oman) - 120,000 m3/d
profit
Very good and stable filtered water quality: good layer re-grading after washing, regular cycle times
Efficient reverse osmosis pretreatment which provides excellent protection for membranes
degremont® patented backwash system
Bookmark tool
Click on the bookmark tool, highlight the last read paragraph to continue your reading later