Alexandria wastewater treatment plant, (Egypt)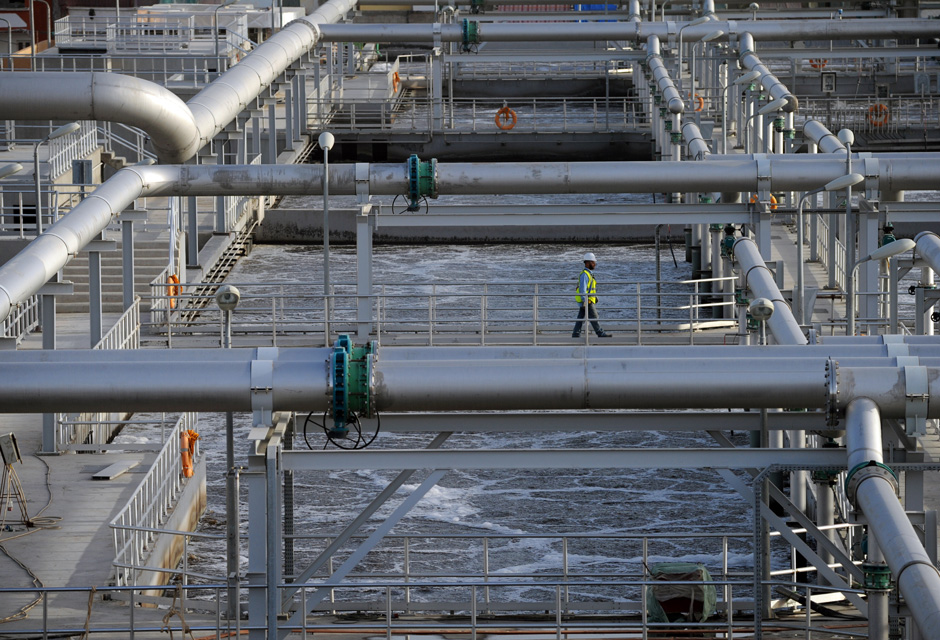 In October 2008, the Construction Authority for Potable Water & Wastewater "CAPW" awarded the Consortium SUEZ and The Arab Contractors a contract for the Rehabilitation, Extension of Primary Treatment and Addition of Secondary treatment of the Alexandria East Wastewater Treatment Plant.
The contract is composed of two phases:
Phase 1 includes a rehabilitation and extension of the existing treatment units in order to increase the existing treatment capacity of the plant by 190,000 m³/day to reach a total capacity of 800,000 m³/day. Phase 1 also includes the addition of a sludge treatment.
Phase 2 consists of the addition of a 800 000 m³/day biological treatment with related improvement in term of effluent quality.
Within the Consortium SUEZ is responsible of the process design, the supply, installation and commissioning of the process equipment. The Arab Contractors is in charge of the civil work.
pretreatment and primary treatment
Upgrade and rehabilitation of existing facilities including installation of grit and grease removal bridges on existing tanks
Addition of 2 new grit-grease removal tanks and 2 new primary clarifiers (35 m diameter)
Pretreatment hydraulics secured through in-deph computerized fluid modelling surveys (Fluent® Computational Fluid Dynamics)
biological treatment
Rectangular type clarifiers to minimize footprint
Flexible design with 12 modules (1 aeration tank + 2 clarifiers)
Air blower building
24 final sedimentation tanks
6 sludge recirculation pumping stations
8 stand-by generators (full electrical supply back up for biological treatment and sludge treatment)
Vibrair® : robust and reliable air diffusion system
Works foundation : construction on piles, best appropriate to site ground conditions
Bookmark tool
Click on the bookmark tool, highlight the last read paragraph to continue your reading later