Doha West wastewater treatment plant (Qatar)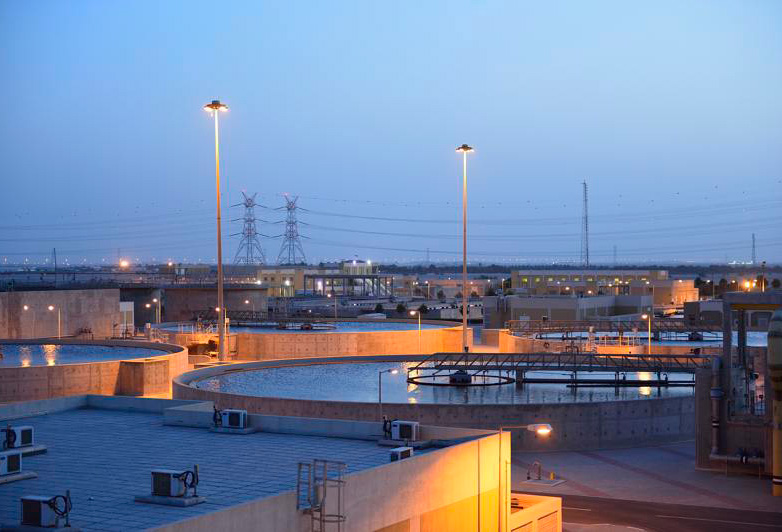 In a context of tremendous economic and water expansion of Doha City, the management and protection of water resources has long been a major issue for the PWA (Ashghal).
As part of its global wastewater management plan for Doha City, Ashghal has planned and contracted the construction of several wastewater plants, including a phased expansion of Doha West Waste Water Treatment Plant, which is today the country's largest operating wastewater treatment plant.
The first contract was signed in 2005 (stage 3) to design, build and operate a new plant of 135,000 m3/d with SUEZ. The expansion (stage 3 annexure 1) comes under a contract signed in 2010, raising the new plant capacity up to 175,500 m3/d. Taking into account the former plant (70,000 m3/d), the global capacity of Doha West site reaches 245,500 m3/d.
Equipped with a state-of-the-art membrane ultrafiltration system, the facility allows 100% of treated wastewater to be recycled. The water thus recycled is reused to agriculture, irrigation of green areas, market gardens and to aquifers recharge.

water treatment line
degremont® process is based on several stages of treatment in order to deliver high quality effluent standard :
Primary treatment by StepScreen and grit removal
Activated sludge secondary treatment,
Gravity sand filtration associated to Ultrafiltration membranes (Ultrablue™ ZW1000) allowing an excellent sanitary barrier for reuse.
reuse of 100% of wastewater
55% of treated water is sent to agriculture in the farms located in the middle of the desert
42% of treated water is sent to Doha City for irrigation of green areas
3% of treated water is injected into the ground to recharge the aquifers
odour control
Biological odour removal with physico-chemical treatment on Azurair™ C (acids, bleach, sodium hydroxide, thiosulphate or bisulphite) combined with Azurair™ B (biological process on Biolite) to reduce the cost of reagents.
Bookmark tool
Click on the bookmark tool, highlight the last read paragraph to continue your reading later