Xiamen wastewater treatment plant (China)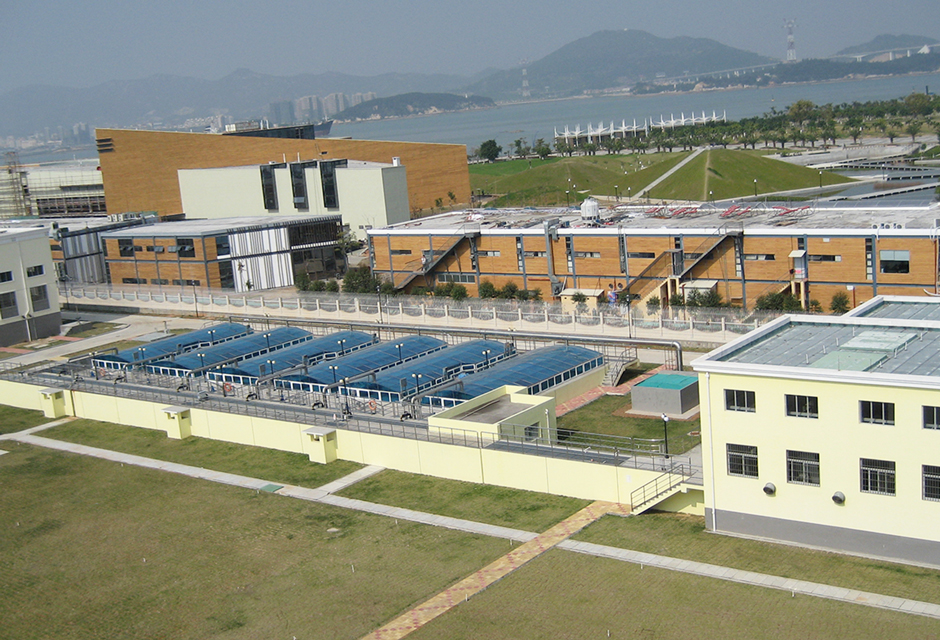 Integrated in its urban environment with a compact footprint, the Xiamen plant daily discharge 300 000 m3 of highly depolluted effluent to the sea, thanks to nitrification – denitrification treatment through Boofor technology.
The plant is the result of a fruitful collaboration between the city of Xiamen (Fujian province) and SUEZ, started in 1992 with the construction of a conventional primary treatment line, followed by another 100 000 m3/d primary treatment line through SEDIPAC 3D technology.
Construction of the biological treatment phase began in April 2004 and was completed in December 2006. SUEZ' scope of works in the contract includes process design, project management, delivery of equipment to site, civil works checking, supervision of erection, commissioning and training.
treatment line
Biological treatment:

2 x 7 Biofor DN: 86.5 m2 / unit
2 x 14 Biofor CN: 86.5 m2 / unit
2 x 4 aeration system - Q = 25 000 Nm3/h per line
Dissolved air flotation: 2 x Sediflotazur Ø 20 m
Chemical dosing: methanol, ferric chloride, polymer
Bookmark tool
Click on the bookmark tool, highlight the last read paragraph to continue your reading later