Saint-Cloud drinking water production plant (France)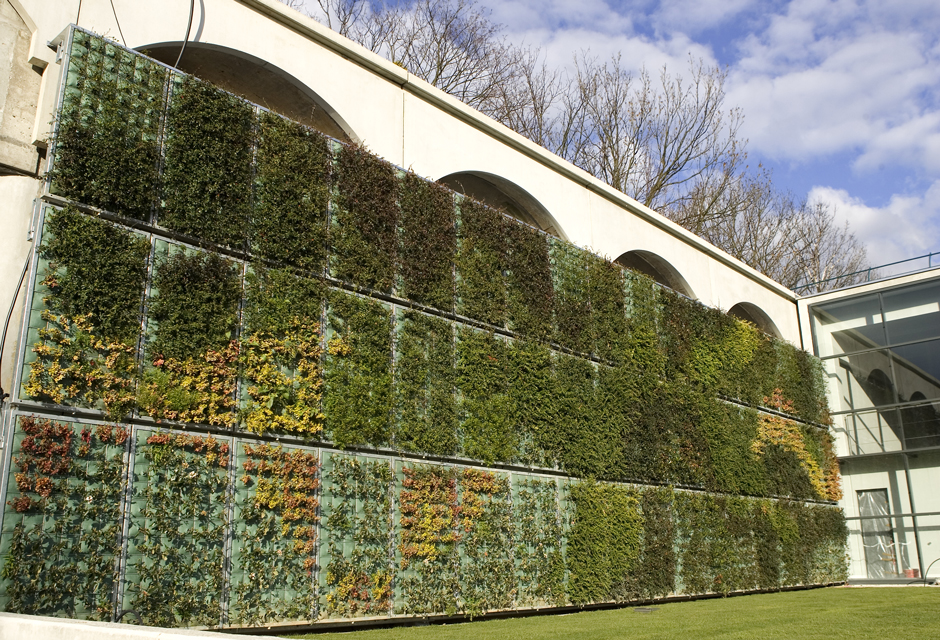 Eau de Paris entrusted SUEZ and AAE companies with the design and construction of the latest drinking water refining unit in one of the compartments at the Saint Cloud reservoir.
The water to be treated comes from the Avre aqueduct located in the area of Dreux, France. It is transported via a 102 km-long supply pipeline measuring 1.8m in diameter. Considered as one of the essential components of water supply system to Paris, this unit, with a 100,000 m3/day capacity, guarantees Parisians with quality water thanks to the Cristal® process combined activated carbon and membrane ultrafiltration.
Three industrial buildings with a total surface area of 4,000 m2 house this new unit whose hydraulic yield is higher than 99.9%.
treatment processes
treated water line
reactor for bringing water and powder activated carbon into contact
feed pumping
(4 x 1.550 m3/h pumps: 3 + 1 emergency backup)
200 microns prefiltration
ultrafiltration using the Cristal® process: 16 blocks
disinfection using chlorine
gravity distribution to reservoirs
dirty water treatment line
storage of dirty wash water
lamellar settling
pumping of settled water
200 microns prefiltration
2 stage ultrafiltration (3

UF

blocks)
recirculation to the plant inlet
sludge treatment line
storage of sludge from settling
sludge thickening
centrifugal dewatering
dewatered sludge storage
sludge discharge to a drying plant
cristal® process
The Cristal® process combines the properties of ultrafiltration membranes and activated carbon. A flourishing technology in water treatment, ultrafiltration consists in using a membrane to physically stop all elements with a size exceeding a value known as the cut-off threshold. Equipped with 18 Ultrazur® blocks of 24 ultrafiltration membrane modules with a cut-off threshold of 0.01µm, the Saint-Cloud plant produces an excellent quality drinking water in terms of both traditional physico-chemical parameters (turbidity, organic matter, etc.) and organolepetic parameters (taste, odour, clarity) as well as germ removal (bacteria, viruses).
a high environmental quality approach
The implementation of an HEQ approach guarantees maximum limitation of noise nuisances in particular by covering works likely to generate noise. Located in a urban zone, particular attention has been paid to landscape and architectural integration in order to maintain a vast green area.
Bookmark tool
Click on the bookmark tool, highlight the last read paragraph to continue your reading later