Sonia Vihar drinking water production plant New Delhi (India)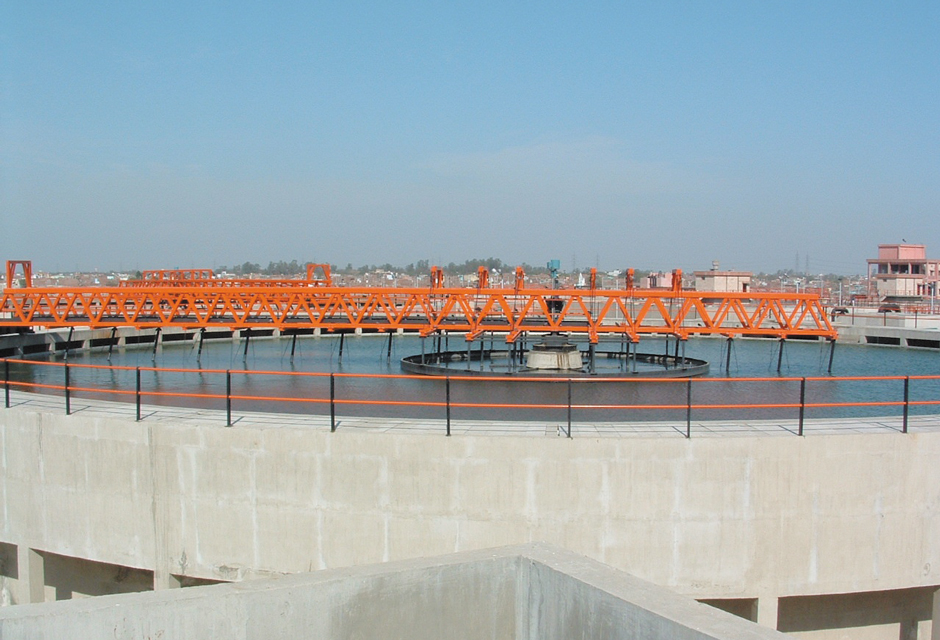 Anxious to be able to supply drinking water to New Delhi, the Delhi Jal Board entrusted the construction and operation of the new Sonia Vihar drinking water production plant to SUEZ, present in India since 1978. Supplying nearly 3 million inhabitants, this plant is the largest in the Indian capital. It produces 635 000 m3 of drinking water per day from water taken from the Ganges and the Yamuna River.
To build this site, SUEZ incorporated the Indian authorities' growing requirements in water quality. Such a contract enables a client owning the facility in question to ascertain that technologies are transferred to the plant and implemented, that investment and operating costs are managed and that the works and the quality of water delivered are sustainable. The Sonia Vihar plant is emblematic of the contractual framework in which a constructor-operator can fit into a master plan defined by a client and provide all its technical expertise in a willingness to serve local development.
water treatment
3 pre-settling tanks used for raw water with high turbidity during the monsoons.
2 pumping stations, each providing 100% of needs in raw water.
Pre-treatment using a Turbocirculator (high flow-rate clarification unit). Unlike classic clarification units, the central turbine's flocculation zone is not equipped with a lower scraping unit which prevents the clogging and breakage of the scraper bridge.
Settling using the Pulsator, a flexible and space-saving system: savings in the use of chemicals and low energy consumption. The effectiveness of sludge bed flocculation and the perfect hydraulic design of the Pulsator enable a better quality of settled water to be obtained.
22 Aquazur V filters : providing a combination of excellent quality treated water with operational flexibility and low operating costs.
sludge treatment
centrifuge units
4 thickening units
Bookmark tool
Click on the bookmark tool, highlight the last read paragraph to continue your reading later