Lusail wastewater treatment plant (Qatar)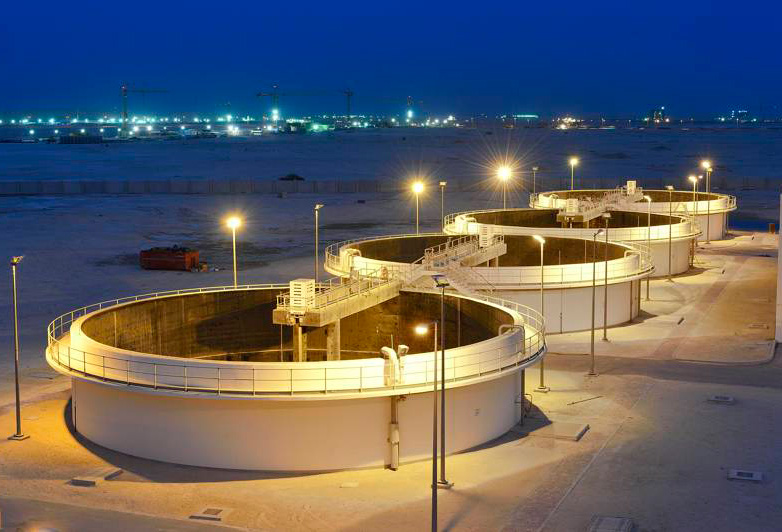 In 2006, the Qatari Diar Real Estate Investment Company signed a contract with SUEZ, to design, build and operate for 10 years the wastewater reuse plant for the seaside, residential and commercial real estate development project in Lusail.
This 60,000 m3/day plant treats the wastewater of 200,000 inhabitants. It is equipped with the first degremont® biological membrane reactor, Ultrafor™, ever sold by SUEZ in the Persian Gulf. The contract involves the installation of a 12 kilometers collection system to carry wastewater from the new city to the purification station.
The water recycled by this plant makes it possible to introduce vegetation to desert parcels of land and to maintain green spaces throughout the artificial Pearl Island.
water treatment line
pretreatments :
screening (10 mm),
equalization (buffer tank – 10,000 m3),
fine screening (1 mm),
grease removal and cooling
secondary treatment with UltraforTM membrane bioreactor :
The MBR process combines biological purification using activated sludge with ultrafiltration membrane clarification. The hollow fiber membranes creates a true physical barrier for the elimination of bacteria, and helminthic eggs, and a reduction in fecal coliforms.

Bookmark tool
Click on the bookmark tool, highlight the last read paragraph to continue your reading later