Le Havre wastewater treatment plant (France)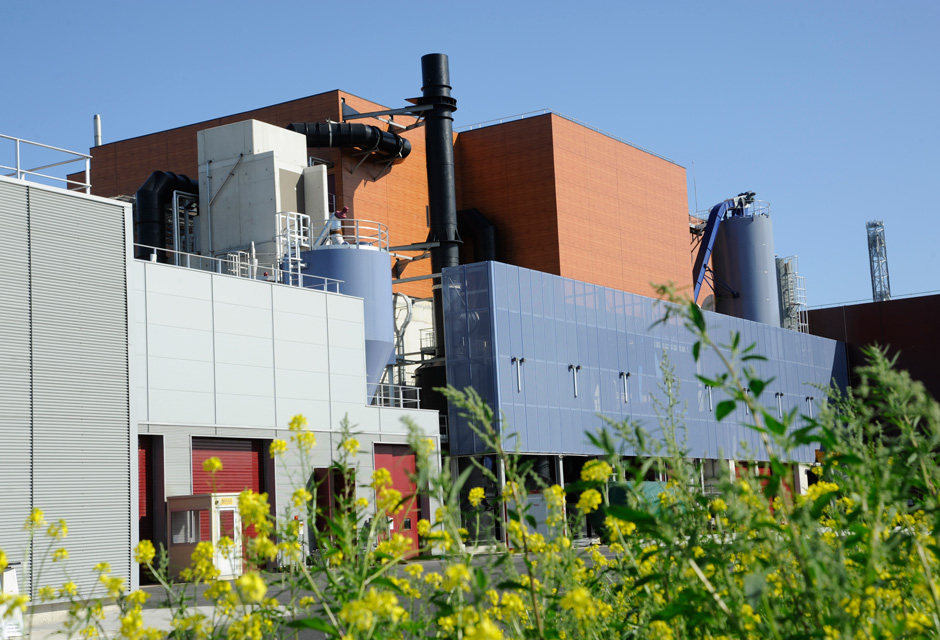 In 2007, CODAH (Communauté de l'Agglomération Havraise - Le Havre Metropolitan Community) awarded SUEZ, the leader of a consortium consisting of SUEZ, Razel and Thetis, a contract to design and build the wastewater treatment plant in Le Havre that would allow the Community to meet European requirements on nitrogen and phosphorus treatment and reach a quality of treatment compatible with discharges into the estuary's sensitive area.
With a capacity of 415,000 population equivalent, the new plant commissioned in 2011, receives effluents from 20 towns.
objectives of the new wastewater plant :
Ensure maximum protection of the estuary with a quality of treatment compatible with the waste in the estuary's sensitive area.
Reduce the ecological footprint while cutting consumption of energy and chemical reagents.
Receive drainage and cleaning products based on the management guidelines of the department.
Eliminate troublesome odors for local inhabitants.
Respect the local environment and architectural traditions.
a complete treatment system allowing discharge in sensitive areas
Cyclor™ is made up of cells which together complete a discontinuous sequential process, where all treatment phases take place in one single tank. Treated water is discharged during the decanting phase using a patented floating decanter. After Cyclor™ treatment the plant achieves a NGL2 quality level of nitrogen (total nitrogen < 10 mg/l) and Pt2 quality level in phosphorus (concentration < 1mg/l).
treatment for wet weather conditions
Installation of 2 Densadeg® TGV lamellar settlers allows an accelerated settling treatment for the water in wet weather conditions. This work optimizes the flocculation thanks to the sludge recirculation. During dry weather conditions, these works are used as primary settlers for a part of inlet flow, improving sludge combustibility and achieve sludge self thermal protection.
sludge transformation into a mineral product
The sludge daily produced is dewatered by 3 press filters and then removed by thermal oxidation on fluidized bed ThermylisTM. ThermylisTM transforms sludge into a mineral product that is not harmful and can be recycled. This unit includes a heat recovery system to process facilities and dry flue gas treatment system in conformity with the relevant Environmental European standards.
Bookmark tool
Click on the bookmark tool, highlight the last read paragraph to continue your reading later