biological treatment of hydrogen sulfide & mercaptans – Azurair™ B-Twin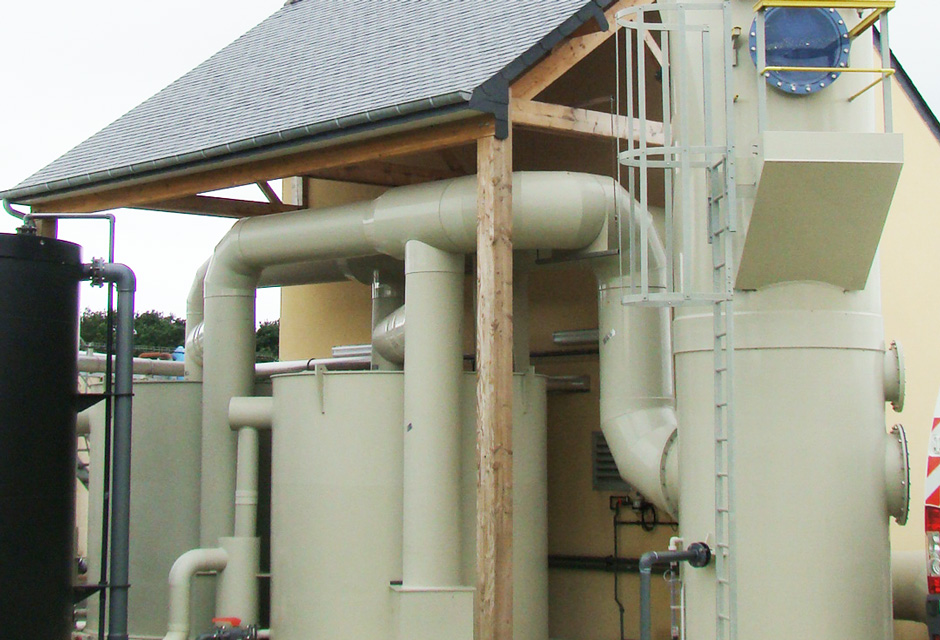 The Azurair™ B-Twin, based on the combination of two biological filters (Azurair™ B systems).
It can eliminate the olfactory nuisances on small wastewater treatment plants with no changes of media and without the use of reagents.
The towers are both equipped with a mineral media (Biolite®) to which micro-organisms are attached that have the special property of breaking down the odor-causing compounds via their metabolism. In order to optimize the break-down of these pollutants, a sequential sprinkling system is integrated, maintaining an optimal moisture content.

key figure
95% of H2S and mercaptans removed
among references
Chevrières/Grandfresnoy (France) – 5,500

PE
profit
A 100% biological solution
No use of chemical reagents
Compact equipment
Elimination of risks linked to H2S
Natural process that does not require regulation
Continuous-use mineral media (does not require replacement or reloading): Biolite®
Bookmark tool
Click on the bookmark tool, highlight the last read paragraph to continue your reading later