boosted digestion of biological or mixed sludge – Digelis™ Turbo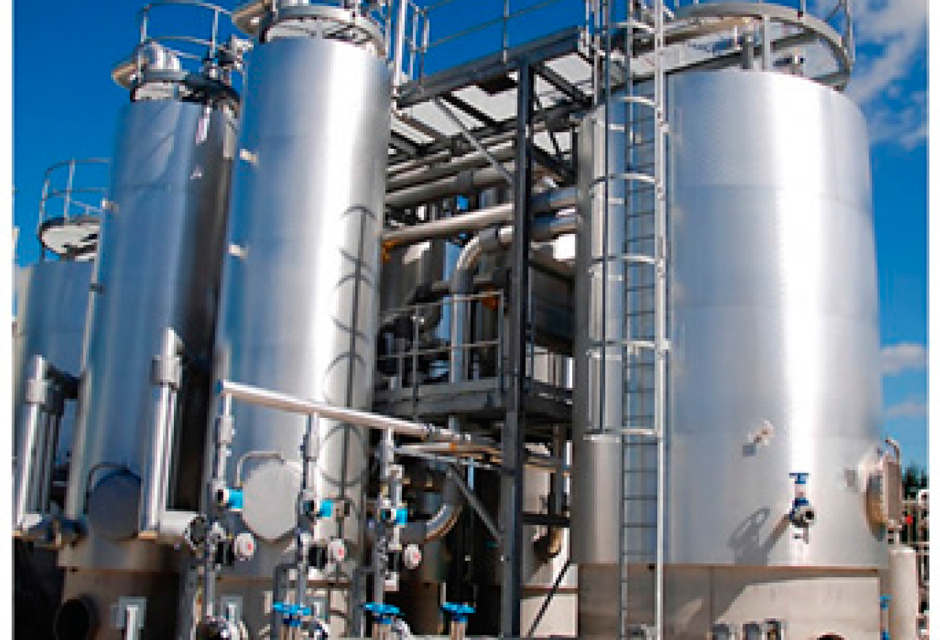 A process producing reusable biogas.
The DigelisTM Turbo is a boosted digestion technology that reduces the sludge quantity by half after dewatering utilizing a preliminary process of thermal hydrolysis of biological or mixed sludge.
Thermal Hydrolysis Process (THP), patented by the Norwegian company CAMBI, disintegrates the cell structure of bacteria into a easily digestible and dewaterable product.

key figures
Production of reusable biogas increased by 50%
50% of sludge evacuation costs for a new facility
Increase dryness from 4 to 8 points compared to a conventional digestion
Sludge volume is reduce by 1/2 compared to treatment line without digestion
among references
El Trebal Mapocho (Chile) – 905,000

PE

Ourense (Spain) – 350,000

PE
profit
Ability to double digester capacity in existing installations
Reduce the capacity needed for the final drying step
Auto-Thermal reforming of biologically treated sludge
Fully-automatic operating cycles
Production of reusable biogas increased from biological sludge
Reduction of the cost of sludge removal
Bookmark tool
Click on the bookmark tool, highlight the last read paragraph to continue your reading later