digestion with integrated biogas storage – Digelis™ Smart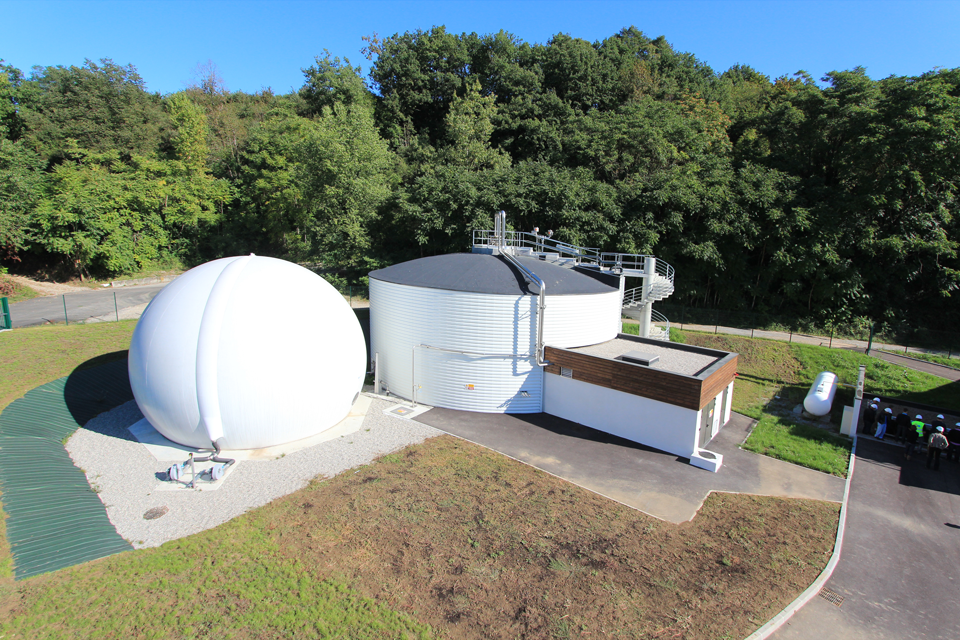 The integration of the biogas storage Digelis™ Smart is applicable to the entire Digelis™ range.
The DigelisTM Smartis a compact digester combining into the same facilities the sludge digestion and the biogas storage. It is designed for small to medium size plant where the conventional system is too costly.
The DigelisTM Smart is supplied in continuous with thickened sludge which are digested by anaerobic and extracted from the digester 24h/24h, 7/7 days (continuous running at constant level) or intermittent running with differential volume in the digester (for example 8h/day).

key figures
Volatile suspended solids removal in mesophilic digestion 25 to 30 % for extended aeration sludge / 40 to 50% for mixed sludge
Adapted to

WWTP

from 20,000 to 80,000

PE

Biogas production 0.9 to 1.1 Nm3/kg of volatile suspended solids
among references
Weyersheim (France) – 30,000

PE

Elancourt (France) – 40,000

PE
profit
Compactness
Sludge stabilization
Reduction of sludge production
Energy production «Biogas» from sludge recovery
Saving time in construction phase
Bookmark tool
Click on the bookmark tool, highlight the last read paragraph to continue your reading later