boosted sludge dewatering using piston press technology – Dehydris™ Twist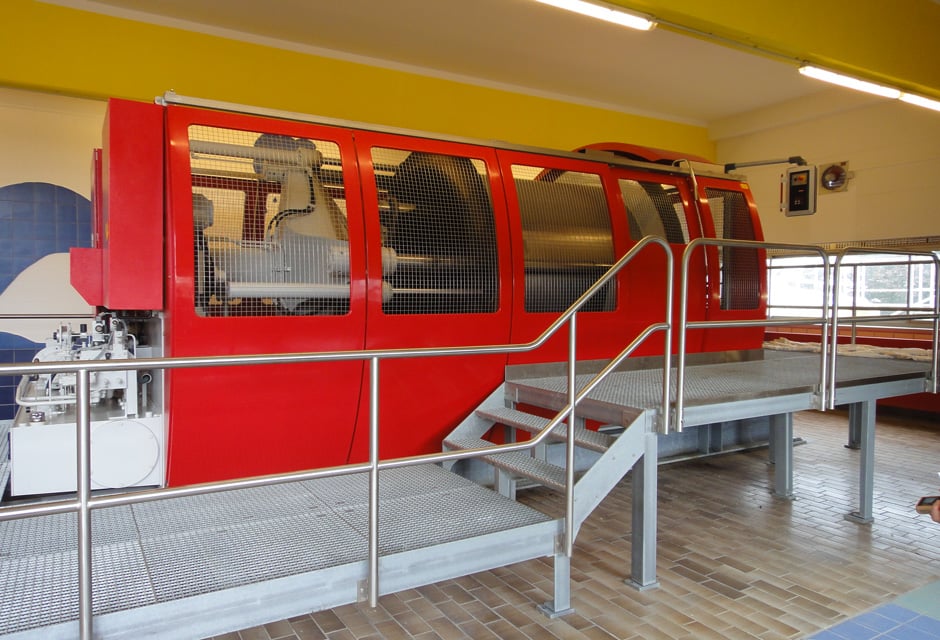 An automated process combining plate filter press efficiency and centrifugal productivity.

The Dehydris Twist based on proven Bucher Unipektin piston press technology, represents one of the most innovative and efficient systems on the dewatering market. It is fed with drinking water sludge or pre-thickened wastewater sludge conditioned with reagent.
The press, equipped with semi-solid drainage elements, operates in cycles (from 2 to 3 hours). Each cycle is made is made up of 3 entirely automated phases: supply phase, pressing/filter cake fragmentation phase and discharge phase.

key figures
Up to 30% in sludge bulk compared to conventional dewatering
100% automated process, including frame opening
among references
Milan San Rocco (Italy) 1,000,000

PE

Béziers (France) 200,000

PE

Victoria Ville (Canada) – 90,000

PE
profit
Increased productivity with a possibility of non-stop operation (24/7) without the need of a staff presence
Smaller foot print than a filter press in continuous operation (up to 20% optimization)
High dry content obtained without addition of lime: up to 40% for drinking water sludge and auto thermicity achieved for urban wastewater sludge
Accepts both drinking water and wastewater sludge(mixed sludge, fresh, digested, thickened or primary)
Bookmark tool
Click on the bookmark tool, highlight the last read paragraph to continue your reading later