thermophilic digestion at 55°C - Digelis™ Fast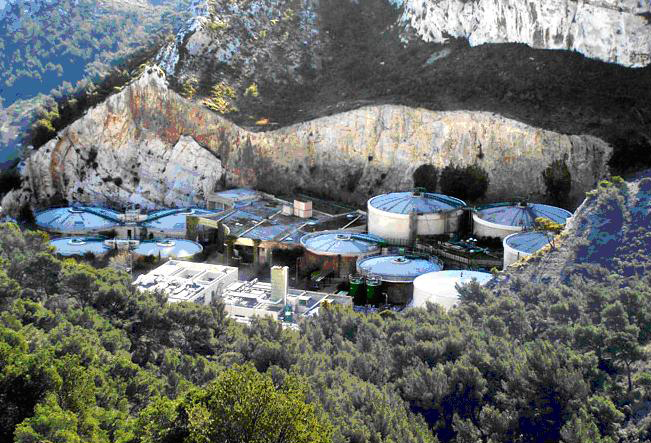 The Digelis™ Fast is an optimized process for thermophilic sludge digestion combined with energy recovery equipment to accelerate the sludge digestion cycle.
Capable of accepting high loads and providing shorter contact time for the sludge and smaller reactor size.


Spiral Heat Exchanger : A unique feature to preheat the fresh sludge and to avoid any energy over-consumption.
key figures
40% reduction in the size of digesters compared to conventional mesophilic process
Digestion reaction kinetics multiplied two-fold
among references
Marseille (France) 1,800,000

PE

Csepel (Hungary) 1,600,000

PE
profit
Enables to increase the capacity of existing digesters without any major modification
Investment lower than mesophilic digestion
Same energy consumption than mesophilic digestion with integration of energy recovery device at the reactor outlet
Biogas production equivalent to a mesophilic digestion
Bookmark tool
Click on the bookmark tool, highlight the last read paragraph to continue your reading later