specific treatment after anaerobic sludge digestion to remove nitrogen – Cleargreen™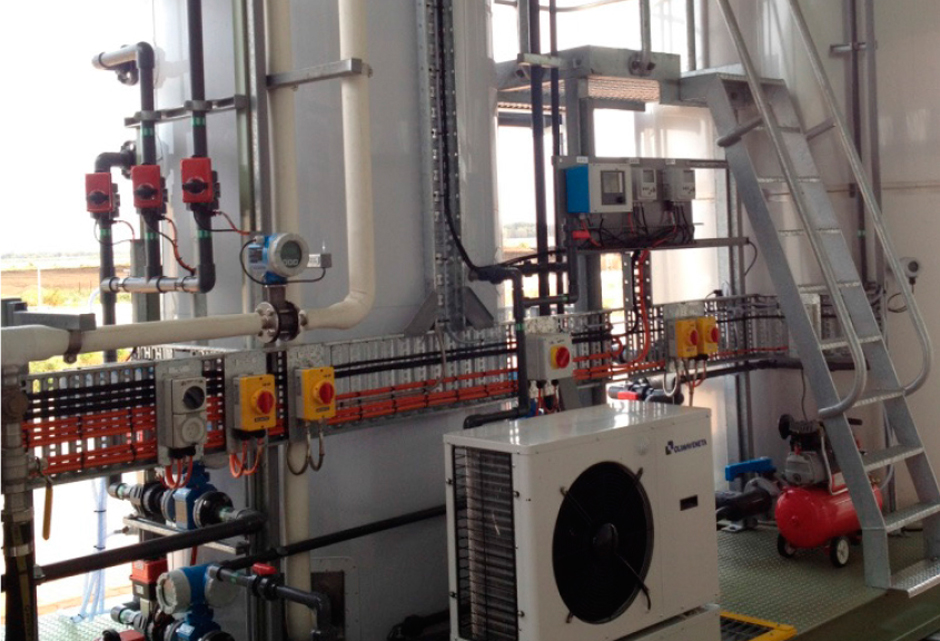 The Cleargreen™ is a deammonification allowing the treatment of concentrated ammonia caused by anaerobic digestion of sludge at the head of the station.
Limiting the impact of digestion on the water treatment line.
The CleargreenTM is designed to work with a biological sequencing batch reactor (SBR), allows the successive completion of all treatment phases in the same tank.

key figure
60% less air needed compared to classic activated sludge treatment
among references
Burgos (Spain) - 150,000 m3/d
Ourence (Spain) - 350,000

PE
profit
Refurbishment: avoids to overload the water line
New plant: avoids to oversize the biologic treatment
Automation of process control
Robust adaptability to variations in load and effluent composition
Spontaneous installation of the biomass
No reactive agents needed
Automatic regulation of air supply= control of consumption
Bookmark tool
Click on the bookmark tool, highlight the last read paragraph to continue your reading later