the lowest energy sludge drying system – Evaporis™ LE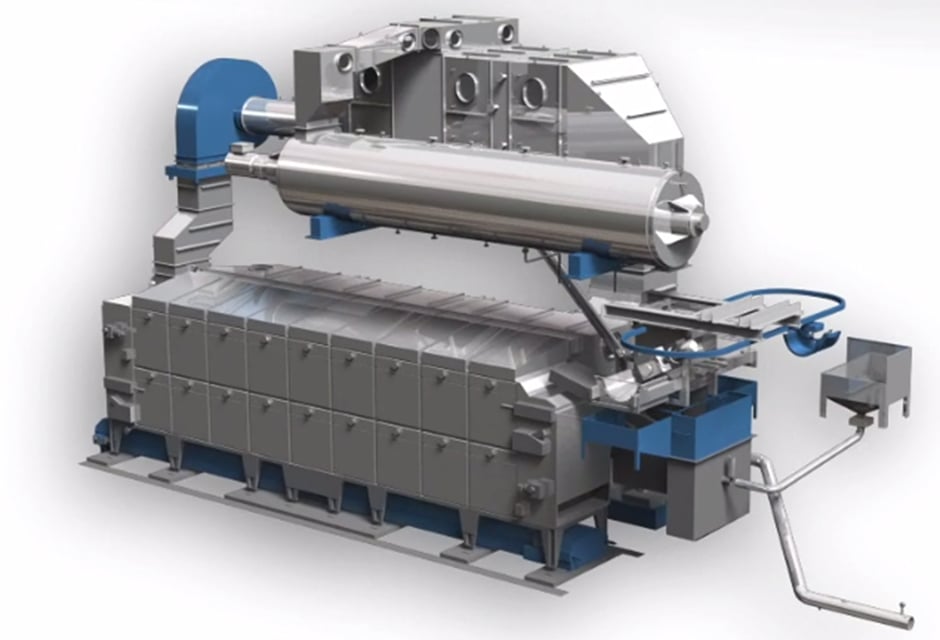 Recovery of energy generated by an indirect dryer to power a direct dryer.
The EvaporisTM LE,based on the Innodry®2E, is a complete process for treating dewatered sludge.
EvaporisTM LE accepts all types of dewatered sludge( UWW, IWW,…) with particularity of accepting a wide range of sludge dryness and very different quality. Working on the principle of energy recovery the system is composed of several stages, including two drying stages consisting of a thin layer dryer (indirect dryer) and a belt dryer (direct dryer), the latter being powered by stream energy from the upstream dryer, restituted via a condenser.

key figures
30% less energy consumed compared to a conventional dryers
Reduction of sludge volume from 20 to 30 % (high density of dried sludge)
among references
Suzhou (China) – 1,200,000

PE

– 11,355 kg H2O/h
Aquaviva Cannes (France) – 300,000

PE

- 2,900 kg H2O/h
profit
Minimizes storage and transport cost thanks to a high density dried sludge
Eliminates the pelletization stage and its associated risks
Dried sludge cooling built into the dryer
Limits the emission of greenhouse gases (thanks to an energy consumption that will be lower than the one of other dryers)
Long life of equipment (low wear rate)
Perfect adaptability in terms of feeds (accepts all types of sludge, wide range of dryness) and installation (several lines can be installed in parallel to meet all needs)
The lowest dust content in sludge of all drier (minimization of potentially explosive atmospheres)
Bookmark tool
Click on the bookmark tool, highlight the last read paragraph to continue your reading later