flotation separation – UCD® daf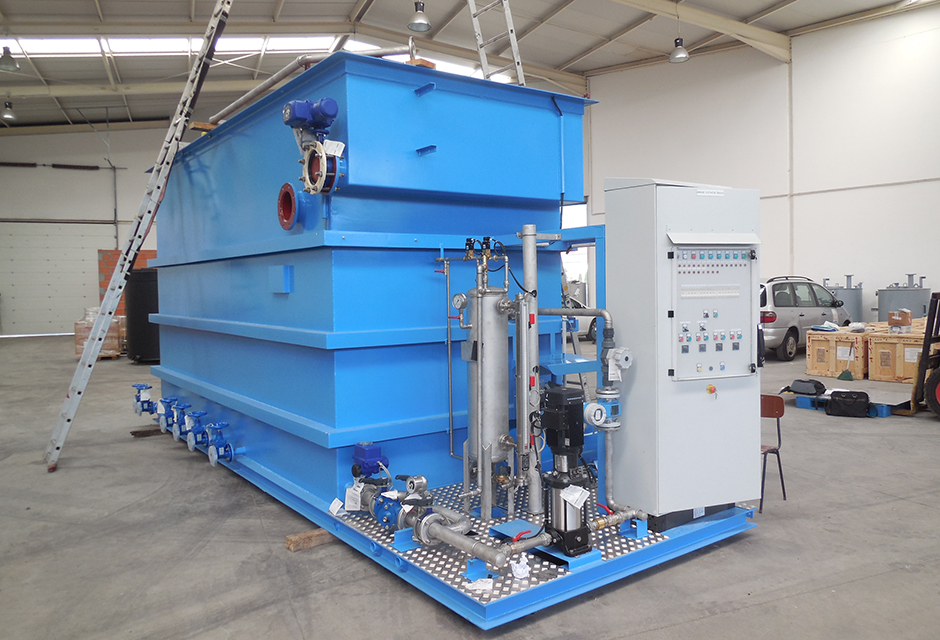 • Aquadaf technology
• Surface water
operating principle :
Coagulation-flocculation: Addition of a coagulant and passage of the water through a double coagulation compartment, followed by a hydraulic flocculation chamber.
flotation:

Entry of flocculated water into the pressurised water injection zone.
Expansion of the pressurised water through a series of nozzles and creation of a cloud of micro-bubbles.
Formation of a dense bed of micro-bubbles inside the flotation zone and agglomeration of the flocculated particles.
applications
Dam, river and eutrophic lake water
Elimination of low-density particle pollutants (colloids, colour, algae, etc.)
Water with a high content of organic matter, algae and cyanobacteria
Clarification of cold water Turbidity of raw water ‹30

NTU

(peaks at 200 NTU)
Pre-treatment for desalination
Possible utilisation in tertiary phosphorous removal
Treatment of dirty backwash water
key figures
Turbidity of clarified water from 1 to 4

NTU

according to raw water
Possibility of sludge extraction from 20 to 40% g/l
Algae abatement approximately 90%
profit
High-speed clarifier offering an increased capacity for existing facilities (rehabilitation) or new ones
Bookmark tool
Click on the bookmark tool, highlight the last read paragraph to continue your reading later