concrete open filter – Mediazur™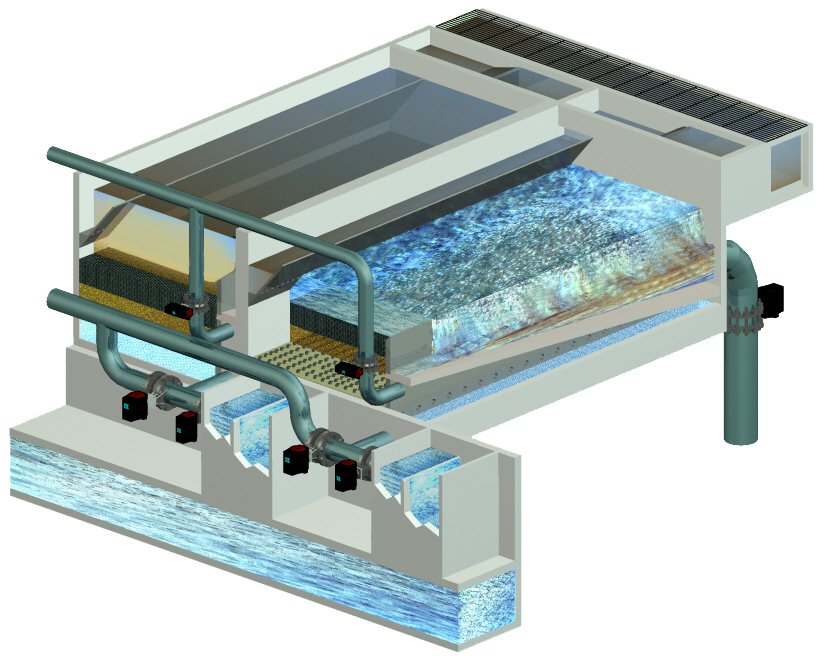 The Mediazur are multi-media downflow open filters.
These multi-media filters (sand/anthracite, sand/pumice stone or garnet/anthracite) are characterized by an "Air followed by Water" wash type.
Constant water level is maintained by a control system specific to each filter in the battery (normally a control valve or otherwise a partialized siphon).

key figures
Great water depth over the filtering bed: 1.20 m to 1.60 m of water
Filtering medium depth: 0.9 to 1.6 m
among our references
Chen Chin Lake (Taiwan) 450,000 m3/d
profit
Can treats highly loaded water due to long filtration cycle duration
Very good and stable filtered water quality : good layer re-grading after washing, regular cycle times
Adapted to manganese removal
Bookmark tool
Click on the bookmark tool, highlight the last read paragraph to continue your reading later