biofilter wash water treatment - Greendaf™ BWW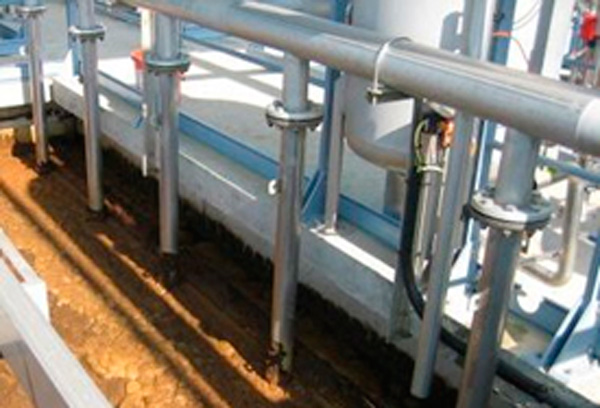 Inclusion of a fast flotation unit coupled to biofilters for exclusive treatment of wash water.
The GreendafTMBWW is compact additional structure installed in parallel with conventional urban wastewater treatment line. It is designed to be coupled with a biofilter type process (e.g. BioforTM) to reduce the return of biofilter wash water to the head of the line and thus reduce the hydraulic and/or pollutant load on the whole treatment cycle.
The GreendafTMBWW is a fast flotation system (25 m/h) with air injection, running on the principle of indirect pressurization and equipped with a perforated floor flotation module that optimizes the hydraulics allowing high rate operation. Equipped with an in-line mixer for adding reagents and a surface chain scraper for optimal sludge thickening.

key figures
Sludge concentration 15 to 30 g/liter similar to thickened sludge
Up to 50% less floor area
among references
Aquapole Grenoble (France) – Flow rate 2 x 350 m3/h
profit
Compactness and Modularity: perfectly compact structure and modular design can fit the output of most existing installation
Increases the overall yield of treatment line because of the reduction of returning wash water to the head of the line
Used to obtain sludge with concentrations similar to those of thickened sludge, through a built-in scraper
Instant start-up and shut down with no specific precautions for increased personnel safety.
Bookmark tool
Click on the bookmark tool, highlight the last read paragraph to continue your reading later