biological purification by ultrafiltration flat sheet membranes– Ultragreen™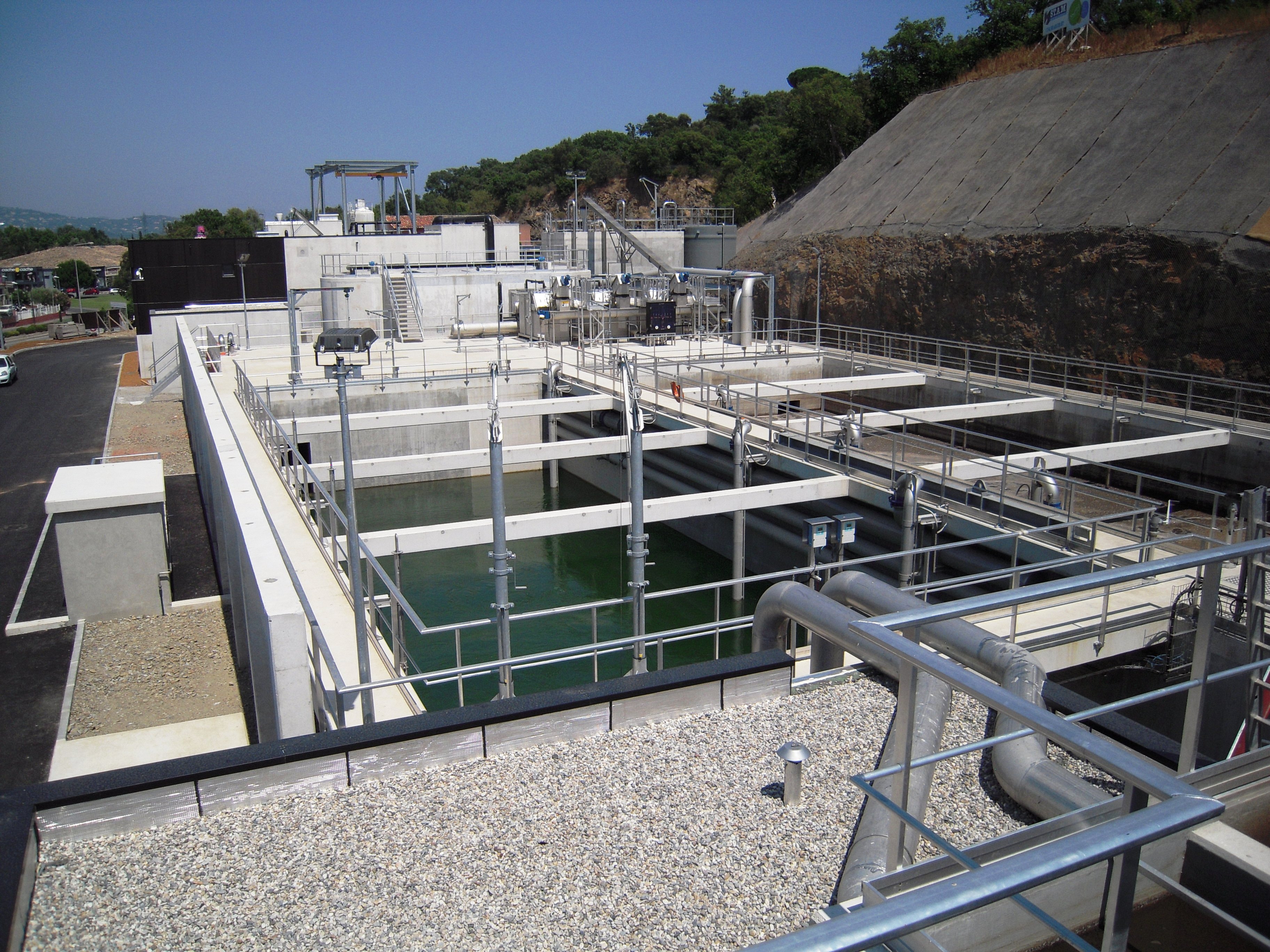 Ultragreen™ is a wastewater treatment process (residential and industrial) by ultrafiltration flat sheet membranes. With a huge compact size, it provides a clean effluent quality to answer the most demanding emissions standards or to be recovered for reuse.
Ultragreen™ combines both a biological treatment using activated sludge and a clarification by immersion of flat sheet membranes. Water to be purified enters into a reactor where it is put in contact with a purifying bacterial mass, before passing through the membranes.
A boosted elimination of suspended solids: Ultragreen™ functions according to the out / in principle of immersion filtration, in other words a filtration flow from exterior to interior.

Ultragreen™ is particularly easy to use and it operates mechanically consolidated membranes plates.
In order to guarantee a high quality water, even in the case of strong seasonal variations and beyond the highest standards, the use of membrane technique allows to have a better control over the separation between water and sludge. It ensures the protection of the natural habitat, local population and water resources.
key figures
Works with high concentration in membrane tanks up to 15g/L
Suited for installations up to 100,000

PE

Flat sheet membranes have a 0,08 μm nominal pore size
among references
Val d'Arly (73, France): capacity 29,000

PE

Cogolin-Gassin (83, France): capacity 45,000

PE

Saint-Barthélemy (97, France): capacity 3,500

PE
profit
A flexibility allowing economical investments
A totally automated function assures the safety of operating partners
Protection of resources thanks to the option of reusing effluent for irrigation, watering city parks and gardens, etc.
Protects nature and its biodiversity with an effluent quality that allows discharge in protected zones
A high quality water even in the case of high seasonal variations
Bookmark tool
Click on the bookmark tool, highlight the last read paragraph to continue your reading later