radial suction-type clarifier – SV clarifier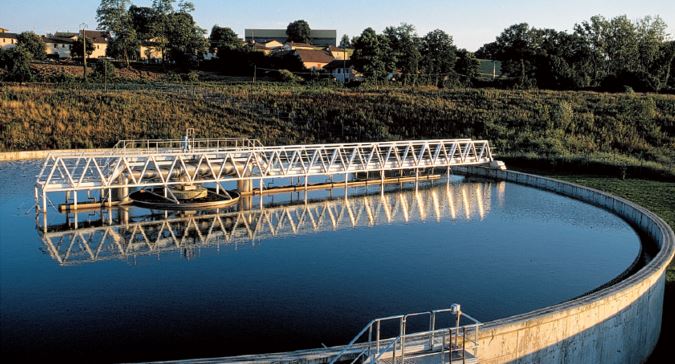 Clarification by peripheral drive with radial sludge collection.
The SV clarifier is a flat bottom structure. The sludge settles at the bottom of the device and is suctioned (by level difference) by vertical tubes located along a radius to a trough from which they are sent via a siphon to the recirculation pit.

key figure
The SV clarifier is standardized for diameters from 25 to 52 m
profit
More economical clarifier due to its circular shape and flat bottom design
Shorter sludge contact time: peripheral sludge suction prevents excessive contact time
Limited maintenance on suction tubes
Bookmark tool
Click on the bookmark tool, highlight the last read paragraph to continue your reading later