mbbr (Moving Bed Biofilm Reactor) – Meteor™ MBBR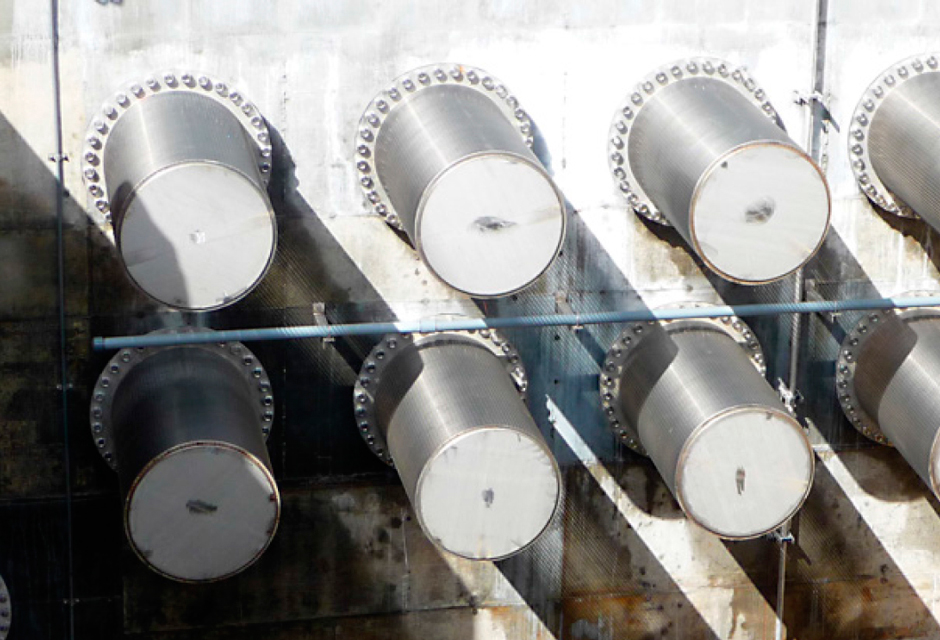 Biological process for the advanced treatment of pollutants in a modular system of fixed cultures.
The MeteorTM MBBR is a biological process with fixed fluidized cultures that keeps the micro-organisms in the reactors dedicated to a specific processing step, thus promoting the development of the purifying biomass. We thereby distinguish pre-denitrification from the elimination of carbon, nitrification and post-denitrification.

2 types of separation :
The separation tank is located downstream from the biological reactor and is composed of either :
a high-speed flotation system (GreendafTM MW) or
a mechanical filtration system (CompackblueTM)
according to the level of suspended solids leaving the MBBR.
key figures
Reinforced expertise by 7 years of partnership with HYDROXIL SYSTEM (USA)
More than 847,000 m3 treated water per day with METEOR
Up to 50% of saved footprint
among references
Moorhead (Minnesota, USA) 23,000 m3/d
profit
Flexible use

Works continuously
Modular and upgradable equipment that can adapt to all plant sizes and to all treatment objectives
Adaptable for the treatment of low-temperature effluents

Performance & Environment

Optimized compactness of the biological unit and the sludge separator
Allows for targeted and therefore optimized treatment nutrients (nitrogen, carbon)
Meets the most stringent discharge standards
Bookmark tool
Click on the bookmark tool, highlight the last read paragraph to continue your reading later